Your life is moving. Your smile should keep up.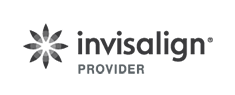 Consider Invisalign treatment to get the beautiful straight teeth you've always wanted — without braces. Most of the adults in our office have chosen Invisalign for the aesthetics, comfort, and convenience. A consultation with Dr. Drew can determine whether Invisalign clear aligners are right for you.
The best part? Your lifestyle isn't interrupted, which means you can still enjoy the activities you love and the foods you can't live without. All with no unexpected trips to our office due to broken wires or brackets.
Why Invisalign?
Not only are the aligners virtually invisible, they are removable, so you can eat and drink what you want while in treatment. Plus, brushing and flossing are no problem.
They are also more comfortable than traditional braces, with no metal or wires, which also usually means you spend less time in our office getting adjustments.
How does it work?
You wear each set of aligners for about one to two weeks, and remove them only to eat, drink, brush, and floss. As you replace each aligner with the next in the series, your teeth will move — little by little, week by week — until they have straightened to their final positions.
You'll visit us about once every 6 to 12 weeks to ensure your treatment is progressing as planned.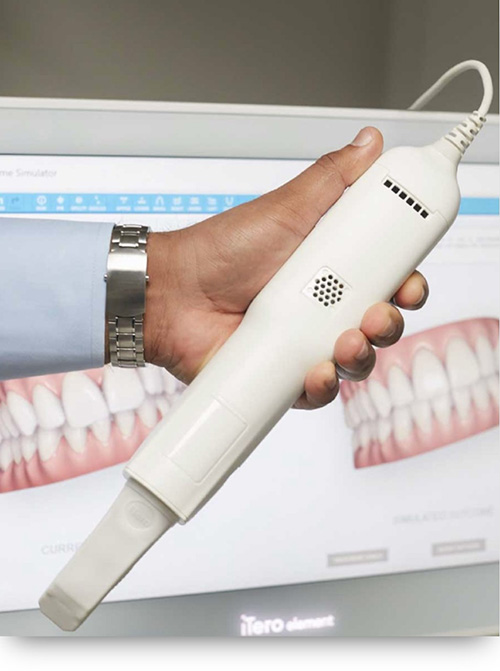 Digital Impressions: No more goopy molds.
Itero element technology is a state-of-the-art digital scanning system that is used in place of traditional teeth molds. The scanner allows us to capture a digital impression of your teeth and gums without the use of the gooey molding material that we have used in the past. The images are precise and allow us to plan your treatment with more detail which means better results!